Regular price
Sale price
$70.00 USD
Unit price
per
Sale
Sold out
Bastogne or Bust: Designer's Edition is a two player war game set during World War II. Players will reenact the "Siege of Bastogne," an important battleground between American and German forces. The game is a collaboration between Terran Games and Blue Panther LLC.
AVAILABLE NOW
The Battle of the Bulge was a slugfest. It was as desperate as the cauldrons of Kursk or Stalingrad. Desperate to reach far off Antwerp, Bastogne was designated as the key to the entire southern shoulder. The 5th Panzer Army under Manteuffel had to get there quickly if they were to prevent Patton's 3rd army from seizing the all important road hub, and threatening the entire operation from within. For both sides, it was BASTOGNE OR BUST!
Danny Parker, an expert historian of the real life Battle of the Bulge, praised the table top adaptation. He writes: "For the reincarnation of his simple-is-good "Bastogne or Bust" (BoB) game on the German Ardennes Offensive of 1944-45, Mr. Hendrix has painstakingly used data [that] I supplied from research spanning many years in a thorough and exhaustive evaluation of the combat strengths of the various units participating.
"[Other gamers] loving BoB's streamlined approach will know that whatever the simplifications, the cardboard warriors being used have been thoroughly vetted. As it was really "Antwerp or Bust" for Hitler, the German player can see if they can reach that big river before [the game ends. Meanwhile,] the American player will benefit from the strength of some of the veteran formations: 1st Infantry, the airborne divisions, 2nd Armored, and the Powerful XXX Corps. But enjoyment is the key for the game. Mr. Hendrix has devised [a tactically fun title] and tabletop gamers may revel in the refinements."
PLAYERS: 2
AGE: 14+
TIME TO PLAY: 12+ Hours
COMPLEXITY: Medium
SOLITAIRE SUITABILITY: High

DESIGNER: Chester Hendrix
ART DESIGN: Stephen Oliver, Stephen C. Bradford, Chester Hendrix, Mark Simonitch, and Joe Youst

CONTENTS:

2 maps
1 off-board movement chart
4 setup cards

2 player aids

1 rulebook (20 pages)

© Chester Hendrix / Terran Games
Published by Blue Panther LLC under license.
Share
View full details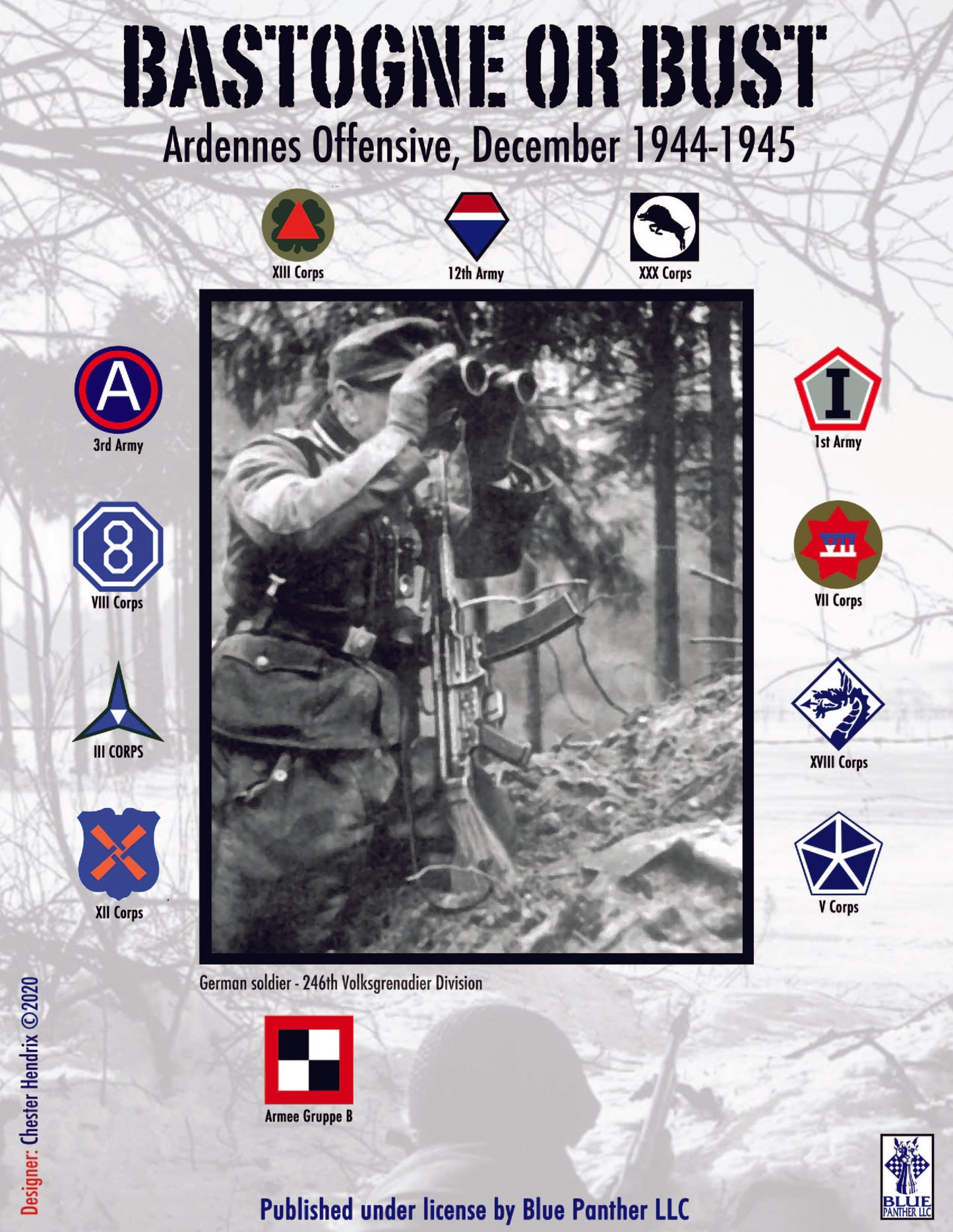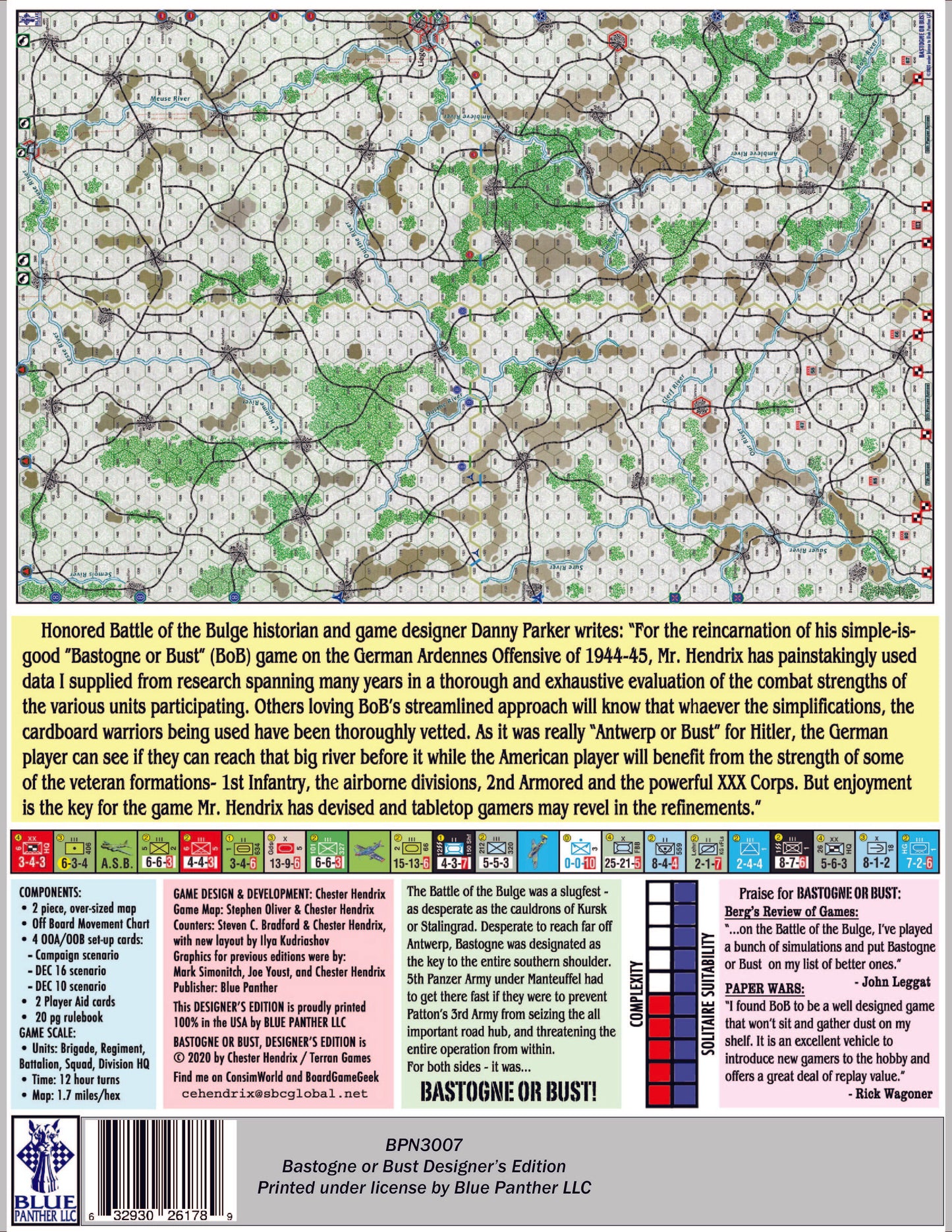 Goober Page Test
A test on using "dynamic source" over the Shopify backend. NOT FOR PUBLIC PREVIEW.